Closing Services Attorney
Boutique Full-Service Law Firm in Franklin, Serving Clients throughout Nashville and Middle Tennessee
Real estate closing is rarely a simple affair. This event is often an extensive process where both parties review their pending contracts and agreements to finalize the purchase and sale of the property. This stage of the real estate transaction can be tricky and when your personal or professional interests are on the line, you need a legal ally you can trust.
At Puryear, Newman & Morton, PLLC, we are committed to helping our clients through each stage of the real estate closing process. Our compassionate attorneys have more than 100 years of collective experience to lend to your case, and we've been serving the people of Franklin, Nashville, and Middle Tennessee for more than 20 years. When you come to our law firm, you can expect personalized attention and reliable legal counsel. Our real estate closing team will patiently answer all of your real estate questions, review and explain all closing documents, and be by your side every step of the way as you buy or sell a home or an investment property. We can use our ample experience and legal resources to support your interest as you close your property sale or purchase.
How Can A Closing Services Attorney Help You?
Our real estate attorneys can help facilitate the closing of your commercial or residential property transaction in a way that protects your interests and your investment. We understand the ins and outs of this industry, and we will examine each piece of paperwork to ensure you know precisely what you're getting into before you close the transaction.
Some of the closing services we can help with include:
Examination of title records
Assessment of any unpaid mortgages, liens, prior conveyances, and easements
Analysis of the property deed transfer
Review of applicable commitments and policies
In short, our team can read, assess, and help amend and finalize all aspects of the closing paperwork. We will prioritize your interests and keep you informed through each step of the process, so you always know what's next. However complex the issue, we can assess the situation, help reach a resolution with the relevant parties and pave the way for a finalized closing document you fully endorse.
---
Ready to get started? Call (615) 933-2366 or contact us online to speak with our Franklin real estate closing attorneys today.
---
Dedicated To Serving Our Clients in a Professional, Ethical, & Caring Manner
Are you ready to discuss your closing process with our firm? Since establishing Puryear, Newman & Morton, PLLC in 1997, we've been committed to helping our clients and our Franklin community. We always put your interests first, and we have the experience and reputation to support our claims. If you need an experienced real estate closing lawyer, we're here for you.
---
Contact Puryear, Newman & Morton, PLLC today to discuss the closing services we offer.
---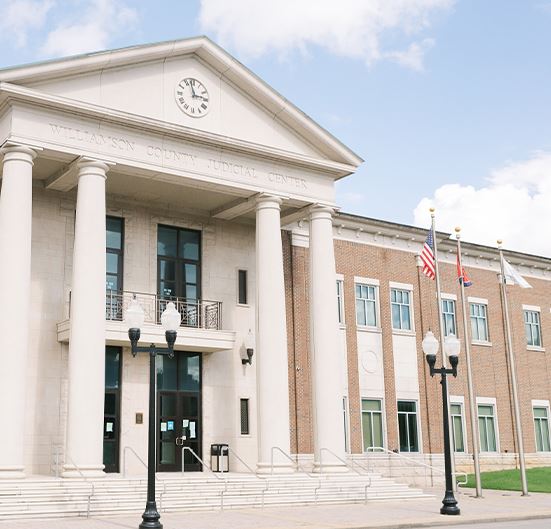 A Reputation for Excellence
Experience

Our attorneys have over 100 years of combined legal experience.

Dedicated

Our attorneys are dedicated to serving the needs of it's clients in a professional, ethical, and caring manner.

Diverse

We are a full-service law firm with skilled attorneys who have years of experience handling specific areas of law.

Rooted In the Community

Our firm has been serving the people of Franklin for over 20 years and have an excellent reputation within the community.
Contact Us Today
Quality Counsel for Your Legal Matters